Achieving excellence in all the fields through dedication, team work and technology
Complete focus on customer satisfaction
Adherence to the six sigma principles throughout the process of manufacturing.
Problem solving process strictly follows the defined steps of:
Defining
Measuring
Analyzing
Improving
Controlling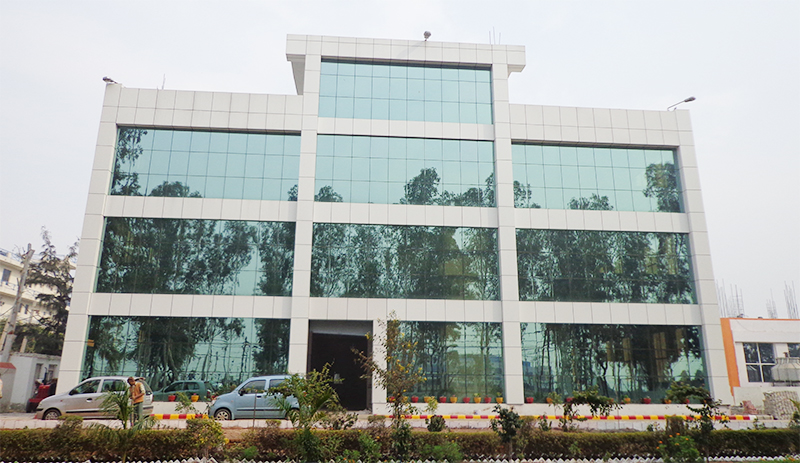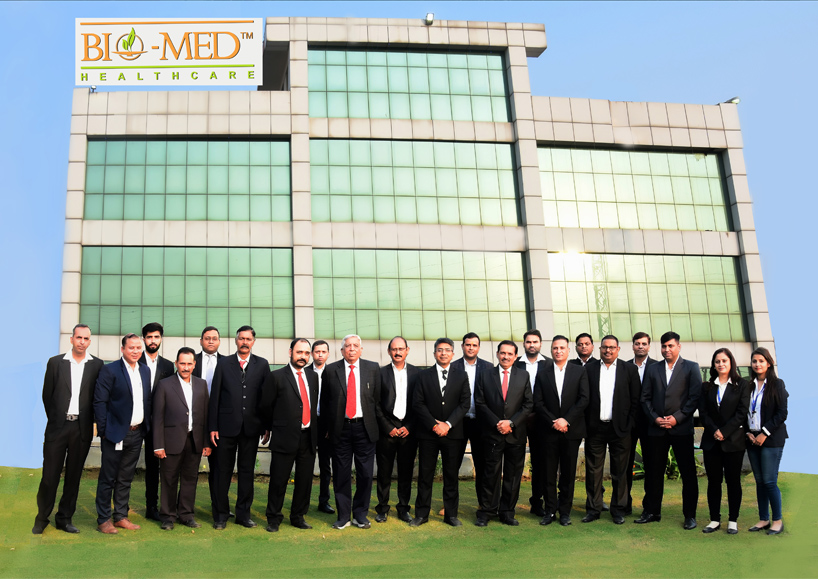 Innovation and Continuos Improvement
The Company firmly believes in the tools of continuous improvement to enhance its quality and services. The company is always striving for the latest technological advancements and up gradations of its systems to provide its customers and end-users the best quality products with prompt services. BIO-MED is adequately equipped to address the ever-changing needs of its customers. Its R&D staff is well conversed with the latest technologies to achieve quick results and feedback.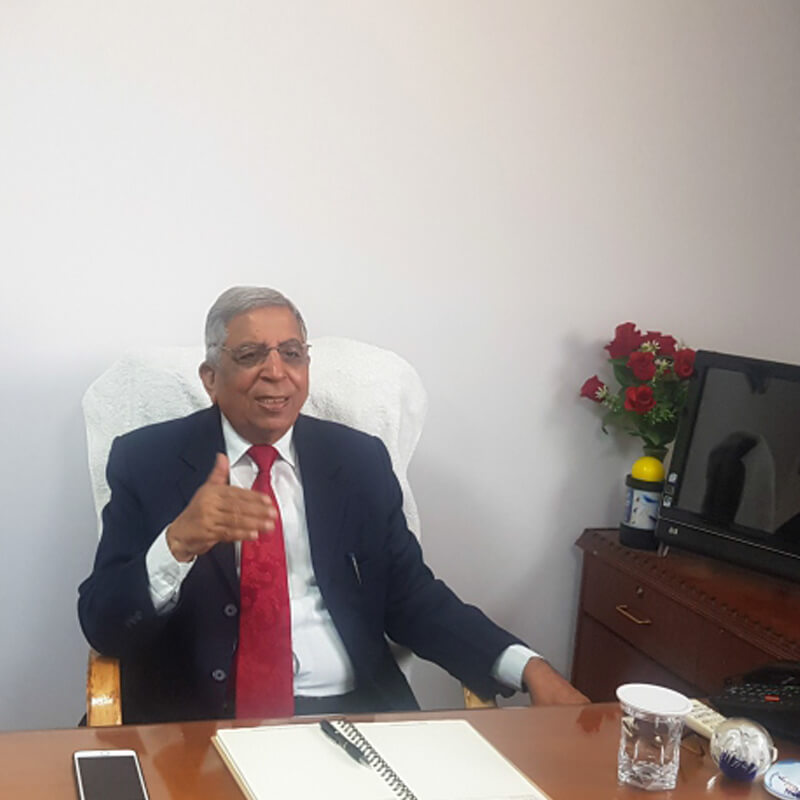 It is indeed a matter of great satisfaction that by the grace of almighty Bio-Med Healthcare Products Pvt.Ltd. over a period of time has shown tremendous progress in the field of Medical Disposable items. We bow our heads before the Almighty to bless us with enough wisdom and strength to help us grow into a more progressive organization.
The Global medical disposable industry is at crossroads. The type of Medical Disposable being developed by the industry and the role played by technology are being juxtaposed against the value that healthcare delivers to patients. On the one hand, the industry is developing new-generation products, especially which have improved medical outcomes for patients: but on the other hand, the industry is facing increasing resistance from governments that impacts healthcare budgets. The need of the hour is for innovation and affordability to co-exits for the long-term benefit of all the stakeholders.
Our vision for Bio-Med Healthcare Products Pvt. Ltd. will be achieved through sustainability, innovation, and agility, and thus we aim at providing futuristic, Cost-effective healthcare products while being the best and trusted customer-centric supplier in the region. We believe this can be accomplished by ensuring timely investment in the latest technology and training our people to keep them streamline with the need of the hour. The company thrives in innovation to develop newer products and improve its existing processes for the safety and wellbeing of the end-user.
Today, Bio-Med Healthcare Products Pvt. Ltd. continues to win recognition in the marketplace because we understand that customers are ever more knowledgeable and rightfully demanding of quality healthcare. Our objective is to serve our customers in a better and smarter way by making the best of our resources in order to create better value for them. we are a company with high business ethics and values, and unyielding integrity is the hallmark of our organization Our reputation for honest and reliable business conduct built over many years of commitment and dedication are tested and proven in each business transaction we make.
At Bio-Med Healthcare Products Pvt. Ltd. we believe in an open culture and the importance of empowering our people by developing leadership and teamwork through the organization. Our team is proud to deliver unique quality healthcare products and best-in-class service of superior value to enhance the quality of life for people.
We look forward to continuously serve you in a better and smarter way in the Healthcare industry and to keep you updated on our progress. Last but not least I am honored to be a part of such a progressive company dedicated to enhancing the quality of human life.
YEARS OF WORKING EXPERIENCE
Facility at Prithla, Palwal, Haryana
In 2012, the company decided to expand its wings and set up a new state of the art facility at 49/4, Mathura Road, Prithla, Palwal, Haryana. The total Catheters and 3 Way stop cocks land of 9000 sq. mtr. was procured. These new premises has clean rooms and controlled area of which measure up to 50000 sq.ft. This plant boast of a fully automatic assembly line for I.V. The company has developed quality systems as per ISO 13485:2016/NS-EN ISO 13485:2016 Standard and all its products conform to the guidelines of European Unions.
In this short span of time, the company has developed a result-driven dedicated team of professionals to cater to the growing needs of its customers. In its quest to achieve the highest levels of quality. BIO-MED is committed to the highest technological advancements and best possible services to all its buyers. The company pioneered the implementation of the principles of "SIX SIGMA" to optimize all its processes. The program has paid rich dividends and has been a significant factor in enabling us to deliver the best of our products and services to our esteemed counterparts.
Our quality assurance system encompasses a comprehensive and exhaustive series of visual, physical, chemical, and microbiological tests and inspection at various stages in the production cycle, beginning with constant surveillance of raw materials and its supplier's intensive in-process control of all manufactured components and sub-assemblies to the final inspection and testing of the finished products. The systems are well documented and the meticulous adherence to quality norms. We at BIO-MED are committed to absolute customer satisfaction and optimum product quality backed by prompt services.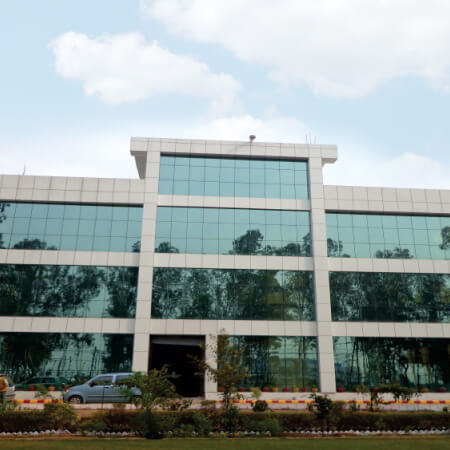 Facility At Prithla, Palwal, Haryana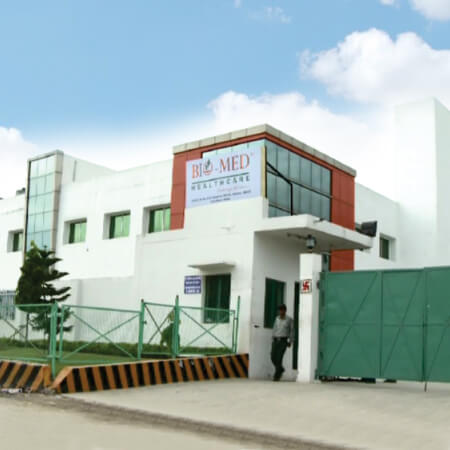 Facility At Sidcul, Haridwar, Uttarakhand
Facility At Sidcul, Haridwar, Uttarakhand
BIO-MED HEALTHCARE PRODUCTS PVT. LTD. was founded on the 9th of January 2002, with a focused vision of applying advanced technologies for the development of the highest quality products at the most affordable prices in the field of healthcare disposables. With a very humble beginning in 2002, Bio-Med Healthcare now boasts of impressive state of art facility at two locations encompassing Our state of art, manufacturing facility at the Haridwar, Uttarakhand boast of 35000 sq.ft of class 10000 cleanroom areas and over 90000 sq. ft.of controlled area for manufacturing medical devices. This facility comprises a fully automatic manufacturing line for Syringes, Insulin syringes, Infusion set, Blood Administration set, and various other medical disposables. The Company is constantly committed to offering the highest quality products to the medical fraternity. The company is driven as per the ISO 13485:2016/NS-EN ISO 13485:2016 standard and the products are manufactured in conformity to CE regulations. BIO-MED Healthcare has been able to establish a market of its products in over 65 countries and is a name to reckon with, in the medical devices industry.