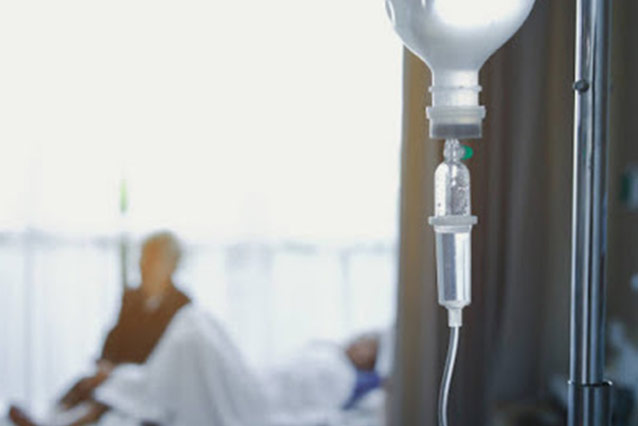 Infusion Therapy Products offered by BIO MED
Infusion Therapy is generally utilized to treat serious or chronic infections that don't react to oral anti-infection antibiotics. Cancers and the pain caused by cancers;  diseases of the gastrointestinal tract; dehydration caused by nausea, vomiting and diarrhea; and other different infections that are serious in nature, for example, Crohn's ailment, are the basic examples. Extra complex sicknesses that react best to infusion therapies include: multiple sclerosis, some forms of arthritis, congestive heart failure and some types of immune deficiency disorders. Certain inborn diseases require intravenous therapies also.
The products offered are manufactured keeping in mind the pace of advanced technologies and the unique needs of the hospitals. Here's the complete list of products offered:
IV Cannula / IV Catheter BIO-FLON: Its single use equipment designed for special necessities of infusion therapy. It has a triple point needle that ensures painless & smooth penetration.
MR. INJECT TM Single use Syringe: It's a single use stringe that's non-toxic and is compatible with all medications. It has a life of five years.
Infusion Set/ IV Set: It is sterile, single use and non-pyrogenic that is used for the infusion of I.V. Fluids and fluid derivatives.
Measured Volume Administration Set: The burette chamber is scaled for accurate measurement of medication for critical and pediatric /neonatal care. It automatically shuts off drain path when chamber is empty and it also acts as level indicator in the chamber.
Blood Administration Set/ B.T. Set: It is used in delivering measured and regulated blood and blood components to patient. It constitutes of cylindrical drip chamber with / without vent & filter to prevent passage of any clot into the patient. It is designed according to an adult sized blood component to the transfusion recipient and provides final filtration of the blood component during transfusion.
Safe Ways/ 3-Way Stopcock: It's designed to provide an additional infusion option between line and venipuncture. It is also available with lipid resistant feature.
Extension Tubes: It is designed to extend the infusion line, away from the patient. It is soft, frosted and has kink resistant PVC tubing.
These products are useful when a patient can't take the medications orally then the medical firms or infusion therapies centers administer the medication by inserting into a patient's vein. The prime patients for infusion therapies are the patients that are incapable of taking the medications orally. A large number of infusion therapies are put into application for the patients with different diseases. Therapies include blood component stimulating factor therapy, chemotherapy, hydration therapy, pain management therapy, and total parenteral nutrition that are supported by the products offered.